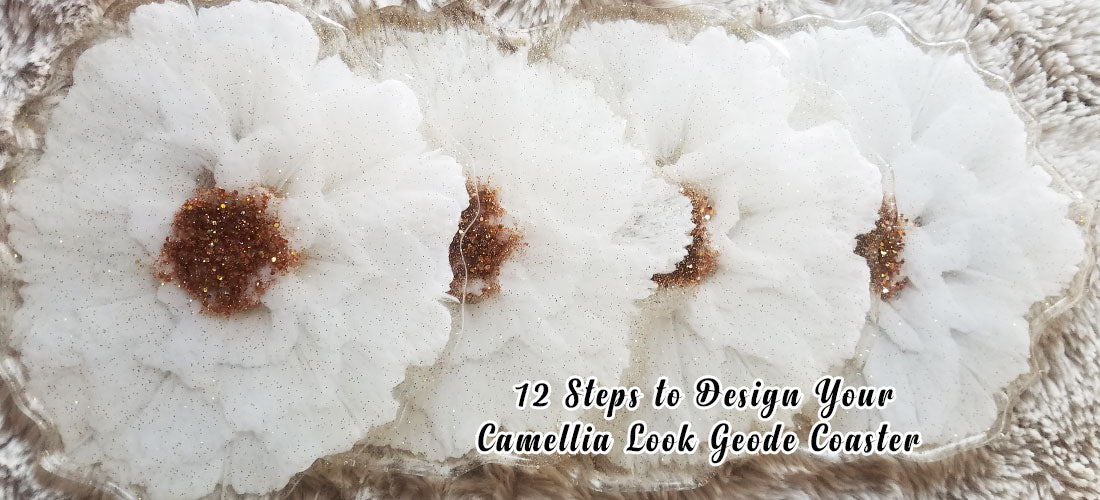 With all that simple steps, you can achieve a wonderful white (or whatever colour you want) camellia flower look, without any real flower material, I bet you may need this!!!
1. List of Supplies
2. Step-by-step Coaster Tutorial
3. Useful Tips
1. List of Supplies
10 ounces resin

White resin pigment

1 tbsp. of fine gold glitter (or whatever color you like!)

Tall drinking glass

Zip close sandwich bag

Toothpick or wooden stick

1 tbsp. of glitter mix of gold, silver and copper in various sizes (or whatever you like!)

Respirator

Rubber gloves

Plastic drop cloth

Paper towels

Scissors

Rubbing alcohol

Heat gun
---
2. Step-by-step Coaster Tutorial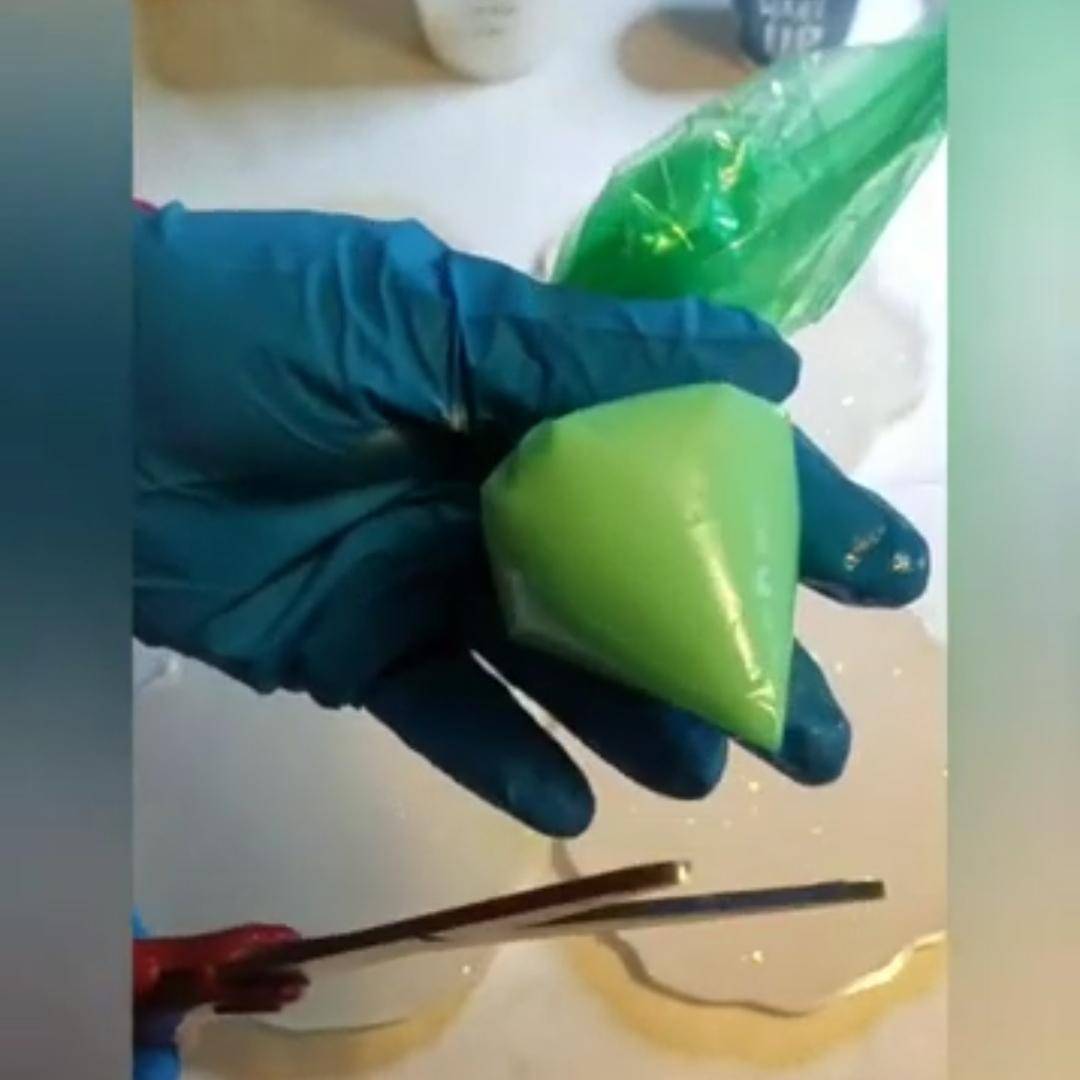 Step 8.
Using the white resin to draw, start in the center drawing petals working your way outwards. Fill in any gaps.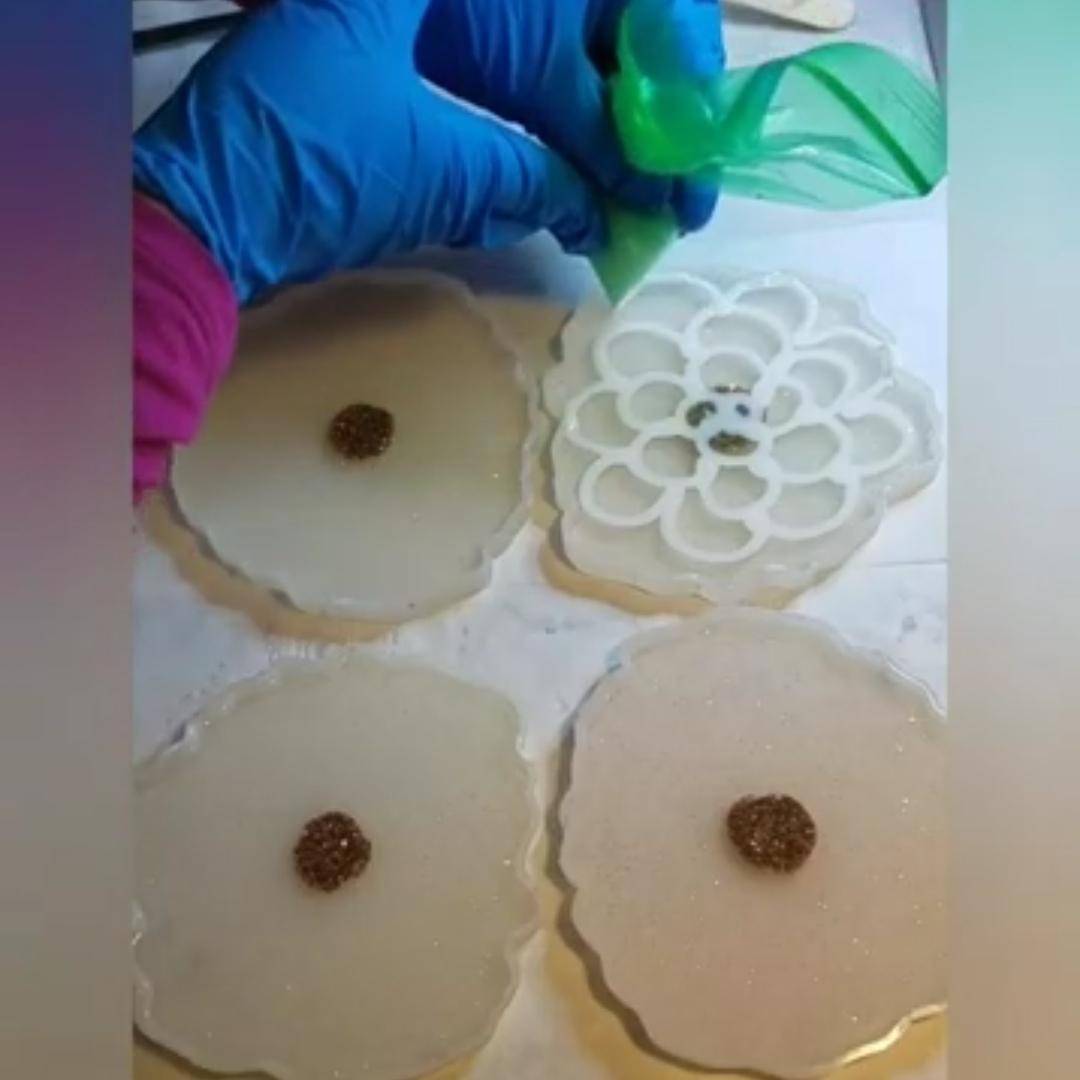 Step 9.
Use a heat gun on low setting to pop any air bubbles.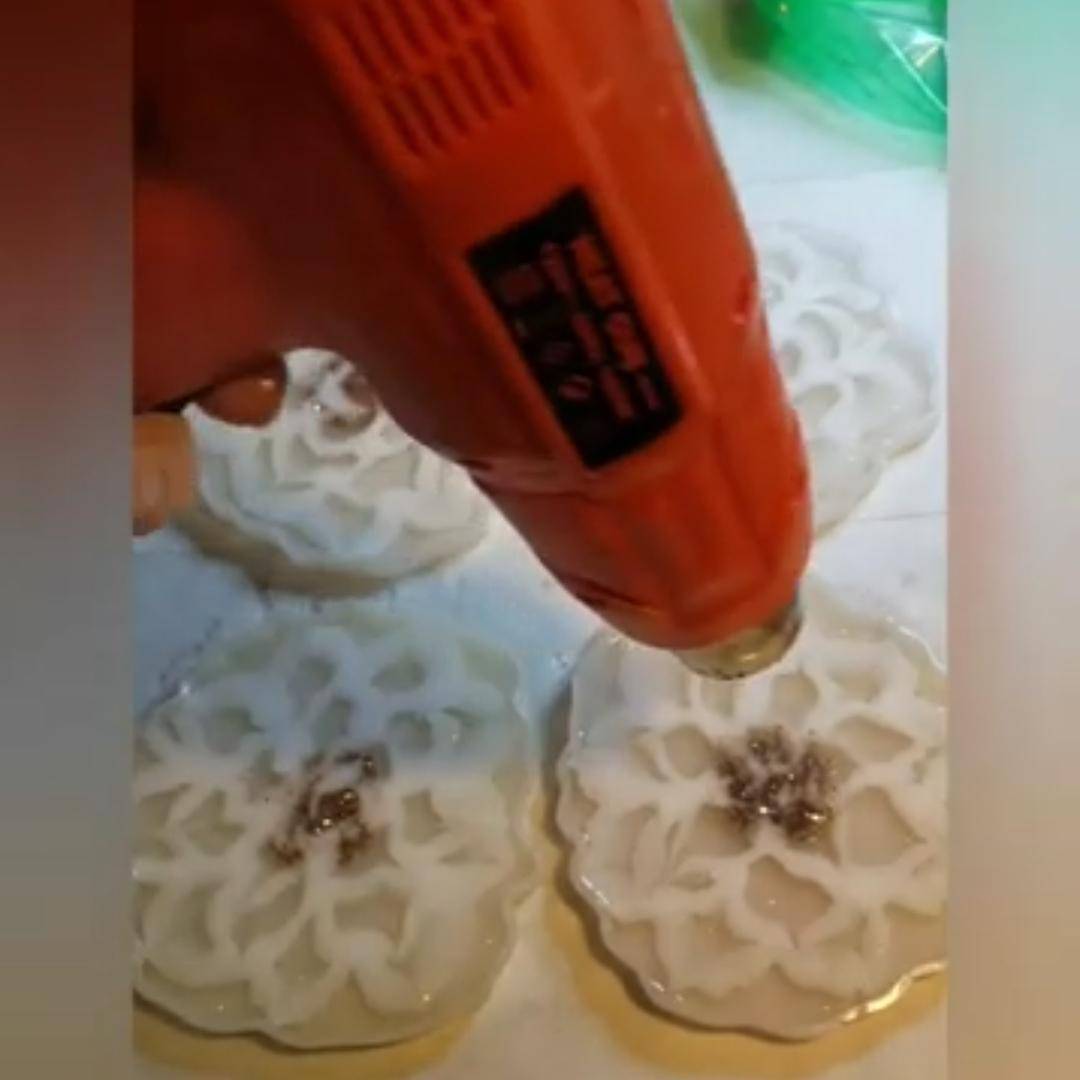 Step 10.
Leave the coasters to cure for 24 hours.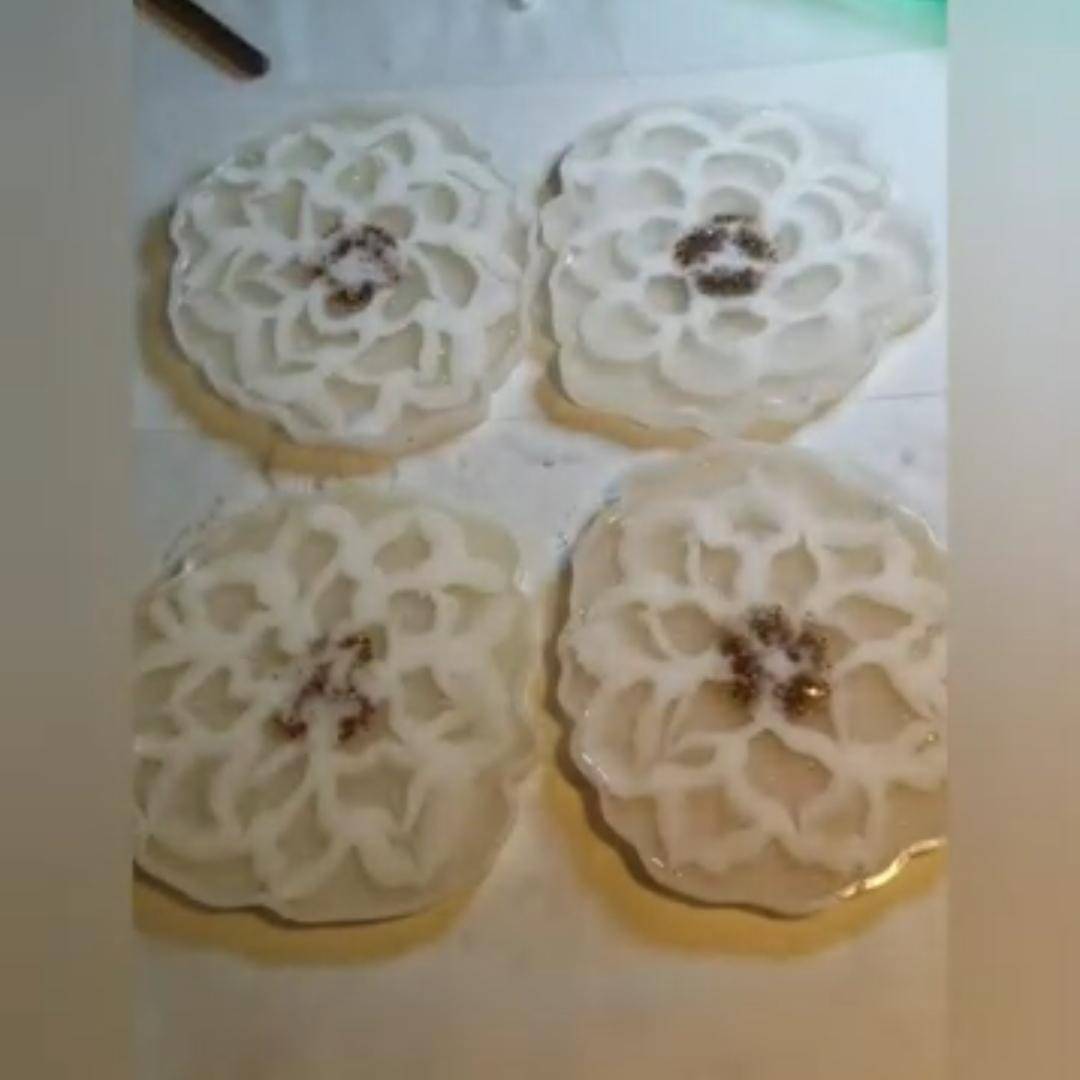 Step 11.
Carefully remove coasters from the molds and file rough edges if necessary.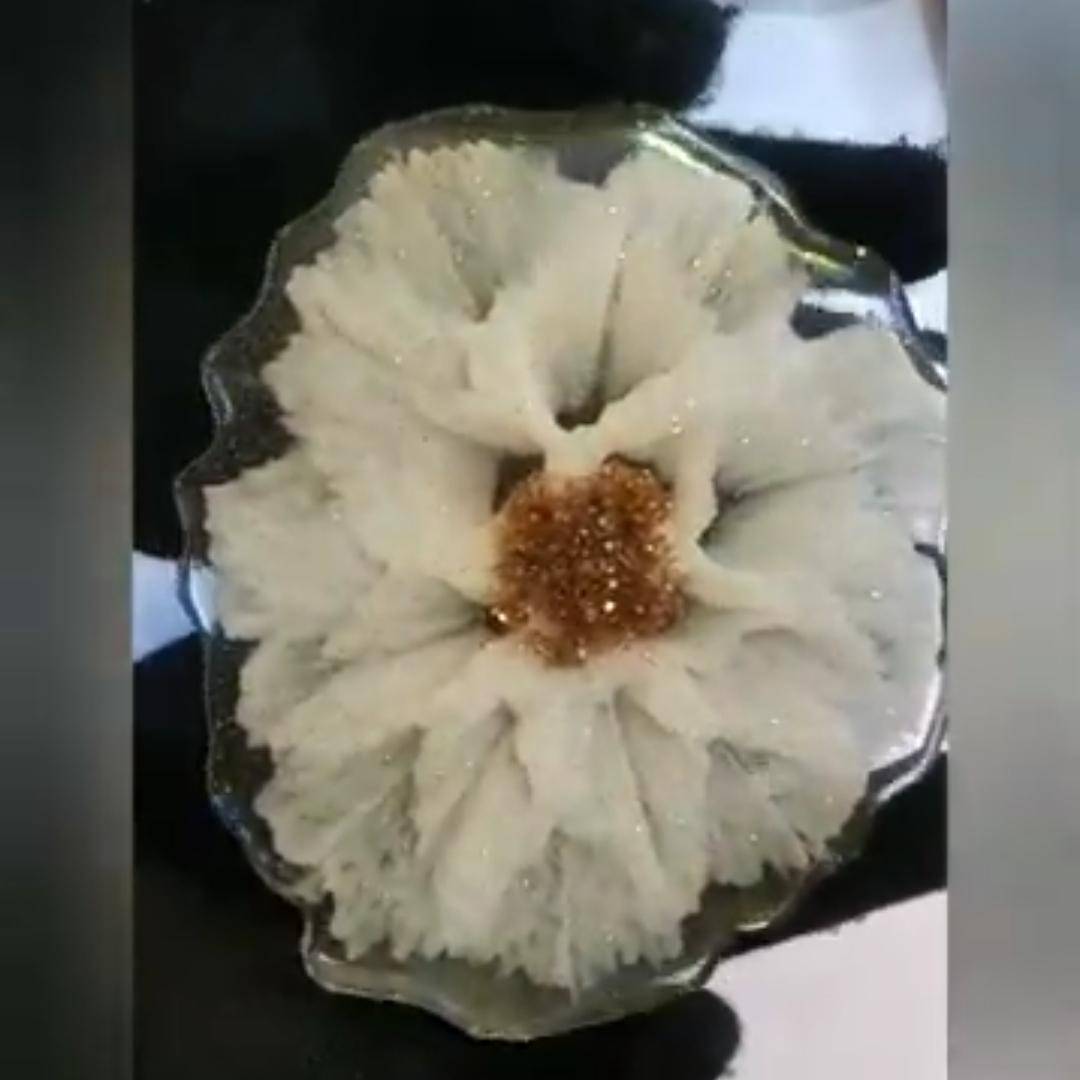 Step 12.
Use as coasters, candle holders, or display on a stand as art!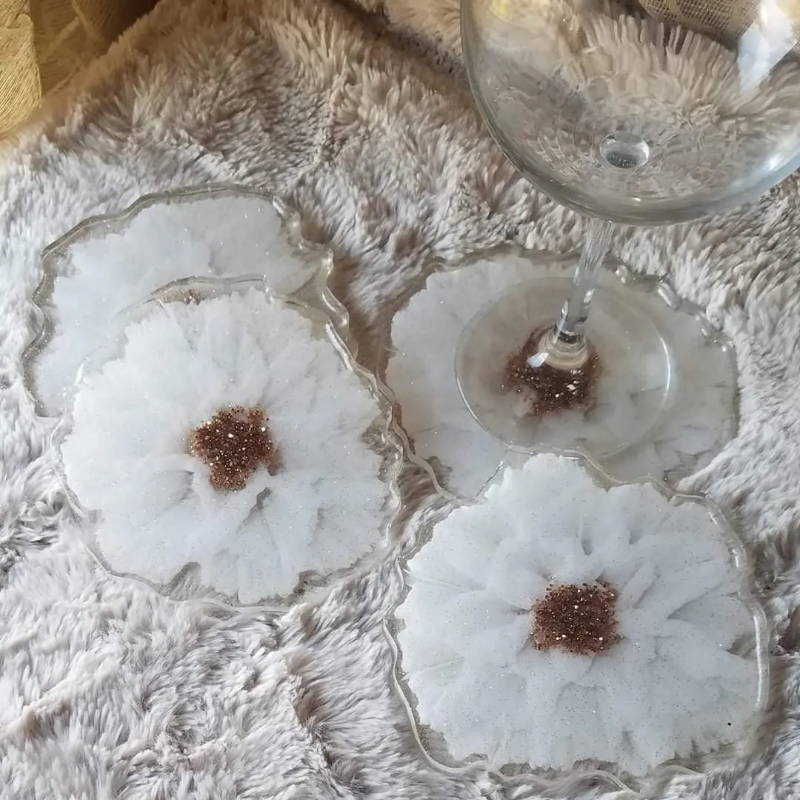 ---
3. Useful Tips
Always be safe when using resin! Use a respirator, rubber gloves, and work in a well ventilated area. Even if your resin says it's low fumes. Better to be safe than sorry!
Cover your work surface with plastic. You will make a mess! Keep rubbing alcohol and paper towels handy for quick clean up.
Have fun! Different thicknesses of lines and different petal shapes will yield different results. Try different ones and see which you prefer.